The pro athlete Consultation Program
Note: "Genesis Pro" is not for just competitive athletes, but for serious ones, who want to rise high in the ranks of their sports. It's not for the weak minded.
Are you satisfied with the diet and workout program you have been following?
Is your coach able to give you all the answers to your queries, or is he just bluffing and asking you to follow him blindly?
Is your workout and diet program based on research and backed by solid science?
Is your program based on persistent hard workouts and nutrition, or on continuous use of anabolics throughout the year?
Is your coach working on your base strength?
Is your workout periodized according to your needs?
Is your program taking in mind 'injury prevention', the most neglected aspect in competitive sports?
Are you wasting massive amount of money on useless supplements, which your coach and supplement dealer convince you, work magically on the body?
Are you focusing on other aspects of optimization like stress & sleep?
Are you asking questions on everything you are putting in your body, and are you getting the answers for it?
If your answer is "NO", then it's time to move on to something which will take you to the next level in your sport. That's "GENESIS PRO"
"GENESIS PRO" is unique

because it gives you:
A personalized & periodized workout schedule based not just on one variable, but taking into account multiple factors.
Program based on what works for you, not for everyone.
Program which focusses on not just intensity but also how to optimize recovery.
Program which explains you the science of rep, sets, tempo, volume & intensity, and how to inculcate all these variables in the best manner.
A nutrition program based on facts and studies, not word of mouth myths.
Supplementation routine, on what really works, and how over 80% supplements in the market do not work. (you will be shocked; how much money you have been wasting)
The right guidance on building base strength.
The best know-how of anabolics with medical studies backing it up
'Genesis Pro' is the only program which works on your psychology along with your physiology.
No hidden gimmicks, secrets, or myths. The Program gives you more knowledge than most books together, as it is based on my research & personal experience of over two decades.
HOW DO
WE BEGIN?
"GENESIS PRO starts with a complete know-how of the client by a detailed questionnaire. This is to get deep into the individual's lifestyle, preferences, choices and goals.
The process is extremely simple, but deeply insightful.
Just fill in the questionnaire and send in the answers.
Make your payments and you're ready.
The athlete will be in constant touch with me during the program.
Note: In case of any confusion, everything can be discussed on
Phone,
Whatsapp or
Email
WHAT "GENESIS PRO"

GIVES YOU:
Complete workout routine with multiple variations, customized for your goals.
A nutritional program, with meal plans, not based on calorie counting, but your satiety, bodily needs and nutrition optimization.
A minimal supplementation stack which works.
Deepest know-how of anabolics you can imagine.
Lifestyle optimization techniques
There no one size fits all programming in "GENESIS PRO"
Your Goals: A physique competitor, has a different programming than a powerlifter. Women competitors have different needs and wants. Training for cricket is not the same as training for badminton. Swimmers have different needs than boxers. Bodybuilders have different needs than a weightlifter.
Your Focus: The best program and the diet in the world (though there is none), cannot get you results, if your focus is everything except your goal. I will help you in getting rid of distractions and focussing on your goal.
Your Level: Beginners and intermediate level athletes, need different programming than advance athletes.
Your Pain: At the end of the day, everything comes down to the fact, that how much pain & sacrifice you are ready to bear. To be a champion, you need a champion mind-set first, rest everything comes later.
I have trained and consulted some of the top athletes in the country from different sports. Athletes from top swimmers, to cricketers. From basketballers, to squash players. From badminton players to bodybuilding & physique athletes, from defence forces personnel to long distance runners, and a lot more…
Here is what some of them have to say:
DOUBLE
BONUS
No such online program has ever given a 100% Money Back commitment. But "GENESIS" does. If you do not get the results promised, you will get all your money back* That's why "GENESIS" is a 100% risk free program
Note: This is an extremely extensive and powerful personalized program, so only serious individuals to apply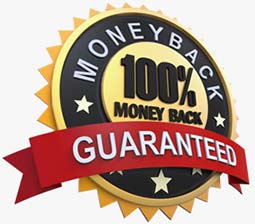 We R Stupid
Average rating:
26 reviews
Jan 24, 2020
This is one of the best programs that I have taken for fitness.
Jan 24, 2020
This training programme was concise and delivered in a very professional manner. Definitely picked up a lot that will help me in achieving my own goals." Thanks
Jan 23, 2020
Amazing! I've never seen anything on bodybuilding that focuses on the inner game at all. And this set me up for finally succeeding on my exercise, fitness and physique goals - more than anything else. This alone was worth the price of the program.
Jan 23, 2020
This program has really opened my eyes. I've been going to the gym for years but never managed to achieve the body I want. This has shown me some of the key areas I've gone wrong. Thank you Akshay sir
Jan 22, 2020
I like the realistic way the program approaches the caloric and macronutrients intake to obtain realistic results. There is no magic on getting ripped or bulking muscle. This program gives you the right tools to get your results without any misleading recommendation, the rest is up to you and your determination to get in the shape you want. I recommend it a lot.
Jan 22, 2020
Brilliant program. it provides all the information that is missing on most other systems.
Jan 21, 2020
I find it very informative and relevant.Good Fitness Programme
Jan 21, 2020
Great set of exercises and valuable info on nutrition. Exactly what I was hoping to learn.
Jan 20, 2020
An extensive and a direct online training programme with relevant information, exactly what I wanted, Many thanks
Jan 20, 2020
Very informative online training programme, methods based on scientific research.It clearly states fundamentals and dispels common myths.