A year back my weight was around 91KG, and that was the time i thought about changing my attitude towards my Health.
I found a channel on youtube with the name of We R Stupid and started following Akshay Chopra. and Later this year in July i enrolled in his (Genesis Program).
Currently my Genesis program is going on.  
A program full of logics and Pure Knowledge in terms of Nutrition, Workout, Health and Overall Life Style. 
(No Fad diets or Useless supplements etc).
Best Part about Genesis is you can have Ghar ka khana and Intense workouts.
Akshay Sir is the most qualified and Experienced person in his field with a background of competitive sports and military training.  
Thanks to you sir for changing my concept towards fitness and health.
I had enrolled in genesis program in aug. My 3months are over. My body has changed a lot since then and never felt strength like this before. Akshay and Rajat has been really supportive in everything. Akshay explained me everything in detail. My life has been changed a lot after joining We R Stupid. He never wants you to take unnecessary supplements. I was living in a myth world which he completely changed my views about the way i looked at the bodybuilding and supplement world. I have been wasting my money and my health from a very long time. Before we join him (We R Stupid) and after we enroll with him (We R Strong). 
Sir bhut achhe results mile hai mujhe Genesis program ka abhi sirf one an half month hua hai maine 7 kg weight lose kiya. ab bhut achha feel hota hai thanks to akshay sir
bina apna taste&bud badle hue result achieve kiya with true knowledge and training just because of akshay sir thank u sir u means a lot to me
Genesis program is one of the best online program I've seen. It is so much detailed and it helps you see fitness from a new point of view. Beside the good program I also got other benefits like website membership, support from Akshay sir and team. I don't think anyone can provide so much for this price. This transformation was not about just loosing few pounds, it was more about becoming better version of yourself and the best part is I still have my strength even more as I had during bulking. I want to compete in future and I guess I have found the right and trustworthy coach for that. Akshay sir has always been a mentor to me and he guided me very well during my journey and I hope he will guide me in the future too.
Sir, I just wanna say this is the best workout one can ever have!!. Planned very accurately. It was my Day-1 and i felt awesome and the work you did while writing that pdf is really appreciable.
So happy to find a mentor like you. Wanna travel long way with you.
Thank you so much sir!!
For the first time,in my life, i saw the simplest diet program which i can follow in my entire life and maintain my physique.
Thank you so much sir.
Hello sir..
The way you have designed my fitness and nutrition program is so amazing... It's superbb... 👏👏
The point which you have mentioned after looking my pics that even i'm not having a basic strength and fitness and you can't suggest me the intermediate training... even after looking myself i thought the same and that is the reason i forwarded you my current images... Yes will make sure to follow the routine which you have shared and will come back to my fitness again 😄🤝
Sir 5 Weeks ki training reh gyi .everyone in gym appreciated even gym owner self claimed that the man has lost weight in the gym. Lost around 7.5 kgs without touching treadmill or elliptical. Family members surprised ki ye pronthe khaker bhi kaise kam ho raha hai. It's been you showering blessings in the form of genesis. I am continuously telling trainer and other anabolic using athlete ki main pronthe khakar abs nikalunga
I enrolled in Genesis Program in March, 2020. With the help of Akshay Sir and his team I got a step closer to my goal. His keen knowledge in this field helped me a lot that too without any rigorous diet chart but definitely with intense workout plans. His words that "muscles are build in gym not at the kitchen" are really true. This program not only helps you to improve your physic but it also helps to improve your lifestyle and clear most of the myths of this field. I am really thankful to him and his team for always being there for me.
Genesis is program where i got real knowledge of food nutrition supplements nd workouts...this is best program in world...it effected my body as well as my minds nd cleared alot of myths nd misguidense...
Today, 20 kilos lighter, I proudly say that I am the changer of my life - from being comfortable and least bothered about my health to now becoming a fitness role model for those who crossed their 40's & here is my story.
Age: 43
Before and after weight: 92 kg to 74 kg
Before health issues: Type 2 diabetes, Hypertension induced Varicose Veins    
Health now: From Insulin to NO Insulin, Just Oral Medicines – Maintenance dose
Coach's Name: Akshay Chopra Sir, Delhi
Time taken: 1 year 6 months
Goal Next – I pledge for aging gracefully.
"I was an over pampered, inactive kid from childhood and remember weighing 50 kgs when I was in 12th standard. An Emotional Eater turned Couch Potato, Being reared in the family where Being healthy means "khate pite ghar se hona" used to be a medal. Food was a therapy for me specially Breads, Ice-Cream, fast and all sort of Junk Foods
After marriage, my weight kept on increasing. My favourite clothes did not fit me anymore but I was happy in my own world of being fat. Every year I made promises to loose weight but that year never came.
The day came when I became father and even Then after, the problems kept on increasing but I had no clues from where to start.
I tried all kinds of fad diets but all were a waste of money and time.
My health was degrading day by day and I started losing my confidence in professional life also.
18 Months ago to the day I made the decisions to change my lifestyle and commit to become a healthier me.
Credits to Akshay Chopra Sir for developing an awesome program "Genesis". It has been an awesome transformation Journey over the last 18 months from 31st May 2019, the day I enrolled for the Genesis Program.
My work is in progress and I am looking forward to where it continues to take me. Program is really a game changer to the serious results seeker actually NOT looking for a MAGIC Pill way.
I hope my piece of story serves as a motivation for all fathers and mothers who are in their 40's thinking that FAT to FIT is just a Fantasy for them.
I suggest all of them stay focussed, put in the hard work and the results will come. Akshay Sir Theory works. Fancy Diets, Stupid Workouts, hell of supplements & Internet Gyan Baazi do not. Hence Proved. Period
Life is what you make it" - at any age! You only get one chance, so the secret is to make the best of it ! You are as young as you feel!
Let us pledge for aging gracefully.
I enrolled in Genesis program on June, 2020. 
Currently my 1 month has completed and still my program is going on. I got the good results. I have reduced my overall body fat by following the home workout during this lockdown. Whole program was made easier for me by Akshay sir. Thanks to Akshay sir and his team for their support.
I have enrolled in Genesis program recently and preparing myself for the upcoming International sports event.
Achievements-
Junior Asia Championship at Macau- Bronze 
Junior Asia Championship at Kerala- Bronze 
Commonwealth Championship at Jaipur- Gold
Junior Asia Championship at Thailand- Participant
Junior Asia Championship at Lebanon- Participant 
World University at Italy- participant
Nitin Chauhan
International Judo player
With excellent knowledge about bodybuilding and all aspects of fitness, be it supplementation, workout, diet and nutrition, Akshay is definitely the Wikipedia. A respected guy with diligence and grace, his oratory skills are much praiseworthy. His efforts towards spreading the right knowledge about various aspects of fitness and busting the myths are surely going to help the industry in a long time. I would also like to put in my appreciation for his painstaking efforts towards making the professional competing a fair and respected sport. Otherwise an unorganized sector, which was causing more harm than good to professional athletes and people who are keen to enter the industry. A mentor, torchbearer of his mettle is a gift to the industry. I'm really privileged to know him and to read his work.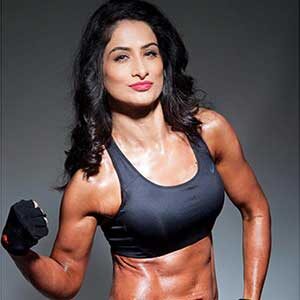 Jinnie Gogia Chugh
Editor, Fitness Guru magazine
I made a decision of being under the guidance of Akshay Chopra Sir as a coach and as a mentor and it made a huge impact on my life. The best part of him is the love for the sport and the practical as well as the scientific knowledge he holds. I personally have a firm belief n faith of whatever he speaks through his videos and social media handles because they are to the point and straight forward… NO BS. PERIOD. He has been an athlete himself in the past which makes him special as he knows what his students or athletes go through.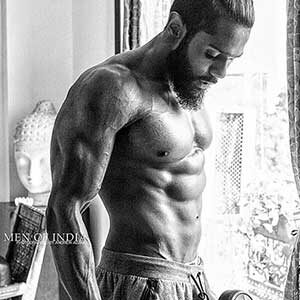 Kevin James
IBFF World Cup Physique silver medallist
Akshay Chopra is a big name in the fitness industry. Whatever is his area of study, it is backed by confirmed research. He believes in true science. I am so glad to be in personal touch with him and to have an opportunity to learn from him. Thank you so much for everything.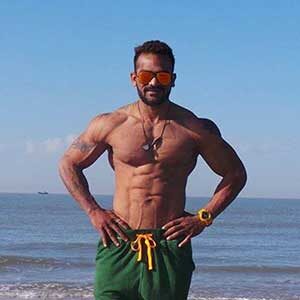 Harshal patil
1st man of Physique, Gujarat
Akshay Chopra, who is also like my brother, believes in giving excellent and genuine knowledge to all the young and aspiring bodybuilders. Do follow his channel We R Stupid on YouTube, if you really want to learn about fitness, nutrition and supplementation. Follow him, contact him, attend his talks and seminars. He will give you deep insight about a lot of new aspects of the fitness industry, on what is right and what is wrong. So, please do follow him
Prithvi Mavi
World Champion, Men's Physique
Left one is after and right one is before pic.
Thank you sir ji apke plan se life time ke liye diet and workout samajh aya na ki short time ke liye. 
I have always been one of those guys who do not like to buy things online, and a fitness plan would be the last thing, but , i have been never so happy to be proven wrong. Genesis is not just some ordinary weight loss program, it tells you to live your life to the fullest and make fitness an essential part of it. Following a diet plan has never been so easy. Akshay Sir and his team are very polite, professional and responsive to my queries. Before joining, I thought a knew some things about fat loss, but i was wrong. Akshay Sir removed all the useless concepts from my schedule. My journey didn't stop even during the lockdown and while others are gaining , I am still losing fat because of such a simple food plan. Highly recommended. Kudos to Akshay Sir and his team !
Before enrolling for GENESIS, I was compromising with my tastebuds for the sake of health as said by some popular fitness influencer. Also I spent more than 10k on useless supplements per month. But After contacting Akshay sir I understood the real meaning of fitness. Satisfying my tastebuds with traditional north Indian meals with very less supplement. I was able to make new PR in bench, squat and deadlift. My strength was increased with muscle mass but most importantly I was enjoying my food and can sustain that diet for the rest of my life. I saved a lot of money by knowing the reality of those supplements. I would like to thanks Akshay sir for teaching me what real fitness looks like.
This Genesis program is best in business because it doesn't enforce you to take useless supplements for some specific time. In this way this program is really economical for clients, they don't have to spend a lot of money on useless things. Diet recommend in this program also not a fancy one, you can easily take it as it comprises simple Indian food. You don't have to take your food according to grams or calories, it's the best part of this program. Simple and easy to follow for the working people.
Nitin Sharma
Businessman(Petrol Pump)
First of all I would like to congratulate u to b one of most loved and the most genuine person in the Indian fitness world. You are a streak of light in the dark and ignorant fitness world of our country.
I had a great and a very fruitful experience with the Genesis program designed by him specially for me, keeping all my goals and requirements in mind. I have developed plenty of strength, have gained lean muscles and transformed myself into something which I always wanted. Not only workouts  but the food and nutritional guidance was also excellent and result giving. It changed my view regarding food and nutrition. The biggest plus point of Akshay sir is that he doesn't keep us totally dependent on him. Rather he makes us capable to understand our own body, health and develops our insight  regarding food and exercise. All the things explained by him worked wonderfully. I owe him a lot for making me confident to decide what's correct for me in the matter of health,  fitness and food. Hats off to Akshay sir and WRS for bringing forth genuine outputs for all his clients.
I have been training weights for the last 8 years and I never really understood the true meaning of being fit and in shape, until I went under Akshay sir's guidance.
I managed to lose 6-7 kgs in under 12 weeks of the genesis program. For people thinking to opt for the genesis program I can honestly say, don't expect unnatural progress, Akshay sir won't even promise any false hope during your program, his guidance was so simple and natural, that I hardly had to make any major change in my daily lifestyle.
More than a trainer he has been a mentor for me. Its been more than 3 months since my genesis program got over and still whenever I ping him with a query he never fails to clear my doubts, and through his guidance, I am confident that I will be able to achieve my goals without looking out for anyone else, trust me when I say this, if you sincerely follow the program you will be capable enough to carry it out on your own afterward and the fees will mean nothing when he cuts down half of your supplements.
Akshay Chopra sir is the best fitness expert I have ever seen. He has written many books and ebooks on various topics and I have read many of them which provides us the unbiased truth on that topic. His YouTube channel "We R Stupid" is one of the best channels with complete research based information which clears our myths regarding nutrition, exercise, lifestyle etc. He also guided me when I asked him about taking fitness as my career, and gave me the right path about what courses I can do. I am a member of his gym Body Mechanics and I have seen a lot of people coming to him daily with their doubts. I want to say that, do follow him, learn from him and you will see a big change in your lifestyle.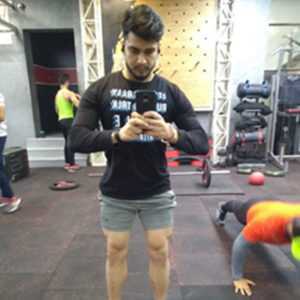 Akshay Chopra ko mil kar aur unhe jaan kar ye kehna to banta hai ki, "Ji raha hai ik naye andaaz mein tu, Zindagi jeene ka johar tujh mein hai". Humare desh ka ek jaanbaaz sipahi jisne vayu sena mein rehkar udaan bharte hue kai baar aasman ko chhua, aur aaj ek naye andaaz me author ke roop mein, fitness chief ke roop mein, aur apne YouTube channel We R Stupid mein sehat se related zabardast authentic informations ke zariye, success ke aasmaan ko chhoo rahe hain. Body Mechanics ke founder Akshay Chopra, jinke naam Akshay ka arth hai, "vo jiska naash nah o sake", apne naam ko sakaar karte hue safalta ke nai udaane bhar rahe hain. Unse milna ek khoobsurat anubhav ki tarah hai. Sehat aur lifestyle se jude har sawaal ka agar koi haunsle se jawaab de sakta hai to wo hai Akshay Chopra.
Seema Verma
Veteran RJ, AIR FM GOLD
I know Akshay Sir for many years. I started my fitness regime under his supervision in 2012. He has been a great inspiration for me. He guided me to lose over 25kgs, which is a great confidence booster for me. I am glad to have a mentor like him. Thank you for your extended support.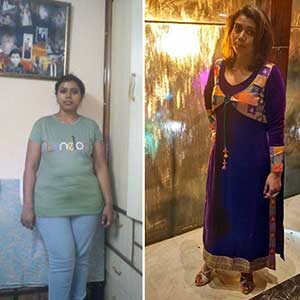 Having trained and played football in a lot of countries abroad, I've rarely come across people having a mentality as strong as Mr. Akshay Chopra. He is one of the most experienced persons I've ever trained under. His expertise in the field of health and fitness and the passion he has for it is second to a very few. He's a person who can motivate you even in the most difficult of situations.
Sanandan Jalali
International Footballer
I not only lost weight but also increased my stamina manifolds. This changed my life forever. All because of Akshay Chopra sir.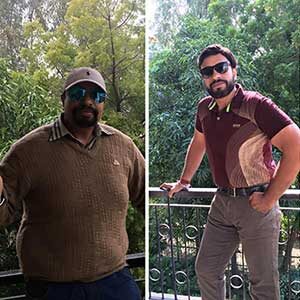 Akshay Sir has been a beacon in my fitness journey from Day 1. He is full of logic and sciences the shit out of everything. It is safe to say that he is a myth busting machine when it comes to everything fitness. Can't thank him enough for the constant motivation and guidance.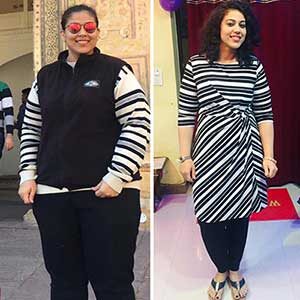 This transformation from fit to fat could have never been possible without the provocation of Akshay sir. I am highly thankful to you for all the guidance sir, you are a true inspiration and your optimism has led to this. Your constant support, workout patterns and eating schedules made this happen. You are a master of fitness and I feel blessed to be guided by you.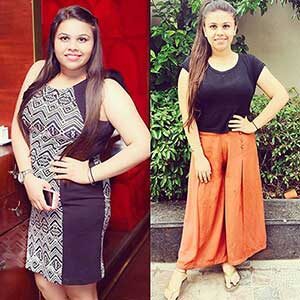 With all my gratitude, thank you from the bottom of my heart for helping me reach a goal which I've been trying to achieve since long. Thank you for sharing all your knowledge, skills and talent. Your motivation and guidance helped me in becoming better. You're truly an inspiration and a role model for me sir.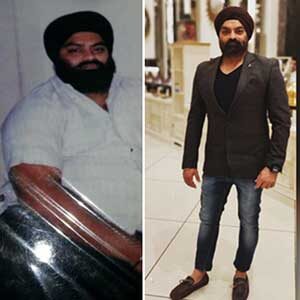 The man of his words, having a full proof logic behind everything he says, Akshay sir has been one of the best fitness guidances possible to me. I exactly remember the first time I met him, he actually changed my entire concept about gymming and fitness just by his words and the conviction with which he explains. He has been the real transforming force to make me realize the importance of combination of both strength and functional training. Implementing the old school fitness tactics in this modern era is what makes him stand out of the crowd. His desire to learn and share his knowledge with others is truly commendable. I am obliged to have met a person like Akshay sir… Both as a fitness coach and otherwise.
Mr Akshay Chopra is truly an epitome of knowledge about fitness and nutrition in the nation. Unlike a lot of former athletes, when you talk to him, you can get the assurance that what he's telling you is in your best interests and not just a generalized piece of advice. Thus one can trust him blindly when it comes to recovering from an injury or training for a super important event or just getting mentally and emotionally strong. I'm so glad that our country has an asset like him, who by means of his fitness chain (Body Mechanics), his YouTube channel and website (We R Stupid) and numerous fitness and lifestyle books, is so dedicated to guide the youth and adults of the nation towards a healthier lifestyle. Keep up the great work Akshay Sir.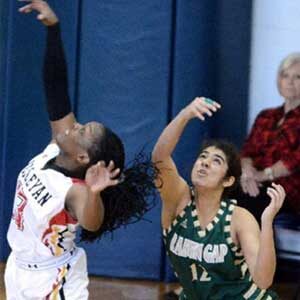 My appreciation for Akshay Chopra comes from hour and hour of one on one training with him. I speak only of my direct experience with him and its benefits to me. He has changed my physical health and taught me how to achieve your dreams. Akshay has put together the leadership, team, equipment, commitment and knowledge that makes him and his program for me the best.
When I first stepped into Body Mechanics, I had no knowledge about strength training. Akshay sir introduced me to this world of iron and the game entirely changed since then. It's only after starting weight training that I got to know what it means to be strong. I learned that strength isn't only measured by the poundage we lift, but is more of a mental aspect – it takes a lot of determination, courage, fearlessness, coupled with passion and enthusiasm! Now, my main focus of training isn't to lose fat or gain muscle mass. I train to become stronger and move out of the shell that I have created for myself! All this wouldn't have been possible without Akshay sir's relentless support, guidance and advice. We need more people like Akshay sir, who, contrary to our society, believe in empowering women and push them to become stronger.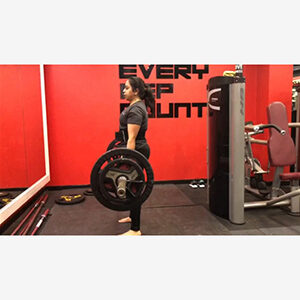 If there's one man who is out there with a massive arsenal of 'real fitness' knowledge, it's Akshay Chopra. In an industry, driven mostly by idiotic gurus and zealots, he draws a fine line between what is real and what's absolute waste of time. His stuff is backed by research, proven by science and the way he puts it into application makes him a great spearhead that our industry requires.
Shantanu Prasher
Health Editor, MensXP
I have been working with Akshay Sir for almost two years, and I couldn't be happier with the results and experience. Akshay sir is extremely encouraging and pushes me to achieve the goals I have set for myself. The workouts are always different and I look forward to each session. Akshay sir is very personable and a well-rounded person and coach. He has helped me tone and strengthen my body so I will be able to compete to the best of my ability in cricket. Akshay sir has helped me achieve the goal that I had set for myself and which would help me in my game. Definitely he is the best coach I have ever come across. I am writing to express my sincere gratitude to the training he has provided me.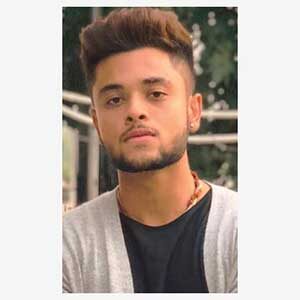 Karan Sharma
Ranji Trophy Cricketer
Akshay Chopra is what I would describe as the perfect teacher. A good teacher is intelligent, empathetic, knowledgeable, leads by example, can break down complex problems and present them in a simplistic way and they are great listeners. He fulfils all these requirements and then some more. Every time I feel lazy or demotivated, I check out what he is doing in life, just because he is always out there trying to inform, teach, learn, and grow with the intensity that is unmatched by anyone else I know.
Akshay sir is terrific… He has an extensive knowledge of fitness and nutrition with a great sense of commitment towards the clients. He's the real deal in an industry full of wannabees and is the standard by which any fitness expert should be measured. I am forever thankful to him for his guidance and specially for encouraging me to take up weight training
Harpreet Kaur
CA & Long Distance Runner
We R Stupid website of Akshay Chopra sir is a real eye opener for all the fitness enthusiasts like us. It busts so many age old myths which we have been blindly following from many years. Kudos to Akshay sir for an in depth research work and deep analytical study of various aspects of weight loss n bodybuilding. I think he has made a pioneering effort in this field. He is very logical, straight n honest in his research and analysis. Will keep looking forward to his more such works
Mrs. Geeta Kampani
working mother
I met Akshay Chopra, when he was trying to establish himself as a world class bodybuilder. Crazy as anything about the sport. Wherever he used to travel, his luggage used to be full of books and bodybuilding stuff. He was ready to help anyone and had zero ego. That was when I started following him. From being the most qualified person in the industry to becoming the owner of gyms, he is trying to revolutionize the fitness industry in India. A writer of so many books and ebooks on so many neglected yet important topics, his aim to open the gyms was to help those sportsmen, who were not getting the help from anyone else. You have done a great job till now. Please continue doing the same. Cheers Sir Akshay Chopra.
Ghosh
Indian Air Force Bodybuilder
Akshay Chopra has a lot of integrity. He has always encouraged me. He was the only one who helped me in gaining the confidence to walk into any fitness centre and lift weights. His professionalism, extreme knowledge and commitment to his work make him different from others. He is the best.
Rasleen Kaur
Indian Air Force Bodybuilder
Body Mechanics is definitely not the best place to get fitter, thinner and leaner, if not for Chopra sir. The deep insight and knowledge, coupled with world class infrastructure, truly stands apart.
Puja Yadav
Indian Air Force
The content Akshay Sir presents is completely authentic, well-researched and backed by solid scientific data. It can be applied to the entire population, specially so called "Fitness freaks". Akshay sir is an inspiration for doing such an extensive work in the field of fitness which is already full of wrong and misleading info. Hats off to him.
I have known Akshay since 2014, when I joined Body Mechanics, a gym chain owned by him. He is a rare combination of fitness, strength, speed, accuracy and has an eye for research, which has enabled him to produce a high volume of work (books, YouTube channel, blogs etc.) while maintaining high standards of quality. He is an organizational whiz who can work on multi-layered tasks and projects concurrently. He has had a successful stint as an Air Force Pilot and is now taking charge of many challenging roles. I wish him all the best
Mrs. Madhu
Associate Professor , University of Delhi
I feel lucky to have such learned man Mr. Akshay Chopra around us who always motivate and guide us in various ways to live a healthy lifestyle. I always look forward to his posts on YouTube
Akshay Chopra the name synonym to me as a leader and role model. I remember my first meeting with him… "hi you are wearing the wrong shoes" and it broke the ice between a dishevelled pupil and the Guru… Seeing him first thing in the morning is the highlight of my day… His breadth of knowledge is very impressive and his cracker sense of humour which made me relate to him more. It is so amazing to see that notwithstanding his extensive schedule, he sits down very patient, calm and is all ears to your issues, be it personal or health related. His 'You Can Do It" attitude makes you strive for more. His creativity n management shows a great deal in the diverse workout plans offers to us in the gym. His willingness to share his experience and knowledge is so impressive and his tips on health and nutrition are unmatched. Akshay can give 'self-belief' to anyone. He is pure encouragement. It is so unusual for someone so young to be picked to lead and mentor other people. 'Beyond the call of duty' is definitely a phrase suited for Akshay Chopra.
Akshay Chopra is easily in 99.99 percentile in the fitness world. I have just enrolled and it already seems very promising. It is the most special thing that it makes the client independent by the time the program is over. There are many fit people in the world but shockingly most of them are unconsciously competent. They basically followed a fitness trainer and became fit blindly of course by putting in tremendous effort. I have a few friends who are fit and they actually believe that treadmill running is effective, they don't know the difference between fit and thin and that an obese guy would have to first lose weight and then build muscles but genesis makes a person consciously competent (according to its description) I was fat from birth so I was not able to do body weight exercises like push up and didn't build muscles. I did heavy cardio but couldn't sustain it and henceforth couldn't become fit. I have faith that in 3 years I would be phenomenally fit. All thanks to able guidance of Akshay Chopra Sir through his invaluable YouTube Channel and online training program